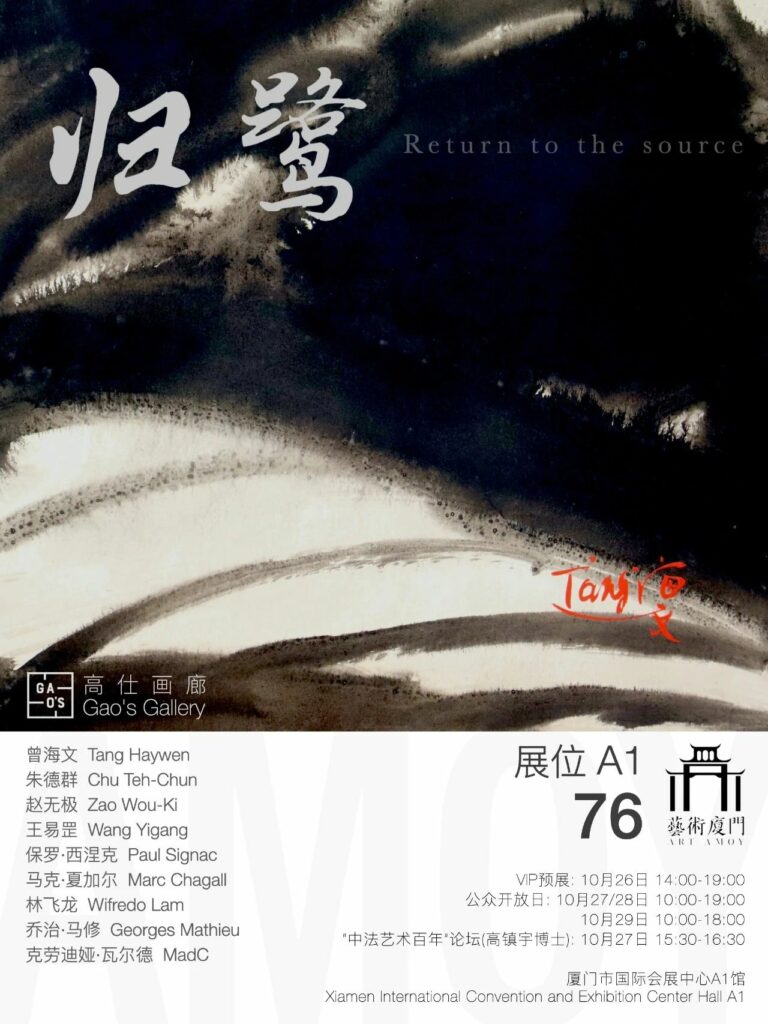 Gao's Gallery will bring more than a dozen original works of art from domestic and international masters of modern and contemporary art, including Chu Teh-Chun and Zao Wou-Ki, the Goddess of Contemporary Urban Art MadC and more……
And then, there's T'ang Haywen. In this Art Xiamen, we are going to bring you some of Tang Haywen's original paintings, which are on par with the collections of the Musée d'Art Moderne de Paris, the Musée Guimet in Paris, and the Museum of Fine Arts in Chicago. Take them home, back to the place where his dreams began.
In the past one hundred years, the East-West painting exchanges led by T'ang Haywen, Zao Wou-Ki, Chu Teh-Chun and other travelling artists in France have played the main theme of cultural interaction between China and France, allowing both sides to enhance their understanding and respect for each other, and allowing a generation of French post-war artists, such as Georges Mathieu and Ladislas Kijno, to open up new explorations of Chinese culture. Gao's work has always been a source of respect for Chinese culture.
Gao's Gallery has always regarded the promotion of Sino-French art and cultural exchanges as its own responsibility, and has always been willing to contribute its professionalism, passion and strength to build bridges of communication. During the exhibition, Dr Gao of Gao's Gallery will also give a lecture on the theme of « 100 Years of Chinese and French Art » for collectors and art lovers.
We are looking forward to your visit to discover more. Xiamen is by no means an art desert, so let's look forward to the blossoming of a hundred flowers!
Exhibition Details
Gao's Gallery Booth A1-76
VIP Collector Preview: 26 October, 14:00-19:00
Public Open Day: 27 & 28 October 10:00-19:00, 29 October 10:00-18:00
Forum on « 100 Years of Chinese and French Art » (Dr. Gao): 27 October, 15:30-16:30