Gao's Gallery Taiyuan will hold « Possibility and Echo – Contemporary Young Artists Group Exhibition » on 20th October. The exhibition will be held at Gao's Gallery Taiyuan and will feature works by a number of emerging Chinese contemporary artists, including Mo Tong, Wan Yang, Qiongqiong Shao, Zhaoxin Jin, Yazhou Shan, Wang Yazhou Shan and Yazhou Shan. Zhaoxin Jin, Yazhou Shan, Jiacheng Wang, and Guozhi Ye. The works in the exhibition cover a wide range of expressions in contemporary art, including realism, surrealism, and abstraction, and the artists have demonstrated the diverse and rich forms of contemporary art creation through a variety of mediums, such as oil on canvas and mixed-materials.
As an important part of this year's Contemporary Art Promotion Programme, the exhibition focuses on the dynamic and changing Chinese contemporary art, and on the personal reflections and narratives of the young generation of artists, with the intention of showcasing a number of contemporary, critical, philosophical and artistically promising works. We have selected dozens of works by seven young artists from hundreds of artists for the exhibition. Most of his/her works are about collective memory and personal emotions, with mature painting language and rational logic, exploring the state of mind of daily life as well as thinking about identity in a changing environment. Through their different creative backgrounds, concepts and media, the artists collectively demonstrate the possibilities and potentials of contemporary art, as well as put forward new thoughts on the aesthetics and practice of art in the present era.
Exhibition Preface
Art is a fickle game, and in this game created by the elite, artists, collectors and art organisations have long become a closely-knit community. From the initial commissioned creator, the artist has become a highly creative individual. Nowadays, the field, subject matter and content of art creation are almost no longer subject to the strict constraints of objective conditions, and contemporary art has evolved into a game that belongs to the public, to the audience as a whole. Why is contemporary art so important? Not only because it is based on the « present tense » of civilisation, but also because it is a huge cultural movement that concerns the past, present and future of human art history, and contemporary art is always in the present tense. Contemporary art is always in the present tense. It is constantly changing, renewing, and seeking challenges and breakthroughs in media, concepts, and forms.
In this group exhibition, we try to redefine the neglected contemporary art, and in a contemporary art market full of « homogenisation, uniformity, lack of subjectivity and individuality », we try to find a group of new artists with critical thinking, independent creative consciousness and vitality of subjective creation. Born in the 80's/90's, they enter the art field with their thoughts on the new generation and strong personal memories of their lives, and their works carry deep collective memories and vivid personal reflections.
The evolution from classical to modern contemporary, from figurative to abstract, is not the end of contemporary art. « Realism » and « abstraction » have long since developed richer connotations, expanding the boundaries of contemporary art and challenging the perceptions and judgements of art history. We firmly believe that the development of contemporary art does not extend vertically, but grows horizontally, spreading all over. We firmly believe that the development of contemporary art does not extend vertically, but grows horizontally and spreads everywhere, and that it will influence our present and future.
Exhibition Details
Duration: 20 Oct. – 20 Nov. 2023
Opening: 20 Oct, 7: 30pm. (Friday night)
Address: 19-05 Maoye Center, Qinxian Street, Xiaodian District, Taiyuan City, Shanxi Province
Organizer: Gao's Gallery Taiyuan
This Exhibition Artists And Works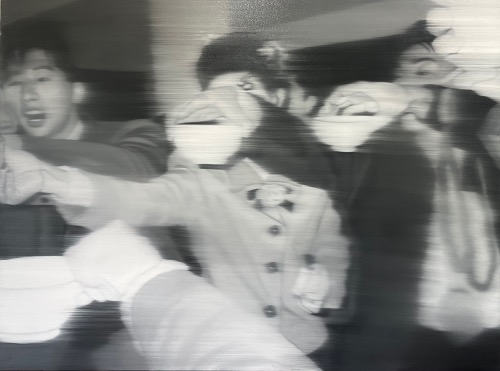 Mo Tong, 1998/12.28 NO.4, oil on canvas, 2023, 90×120cm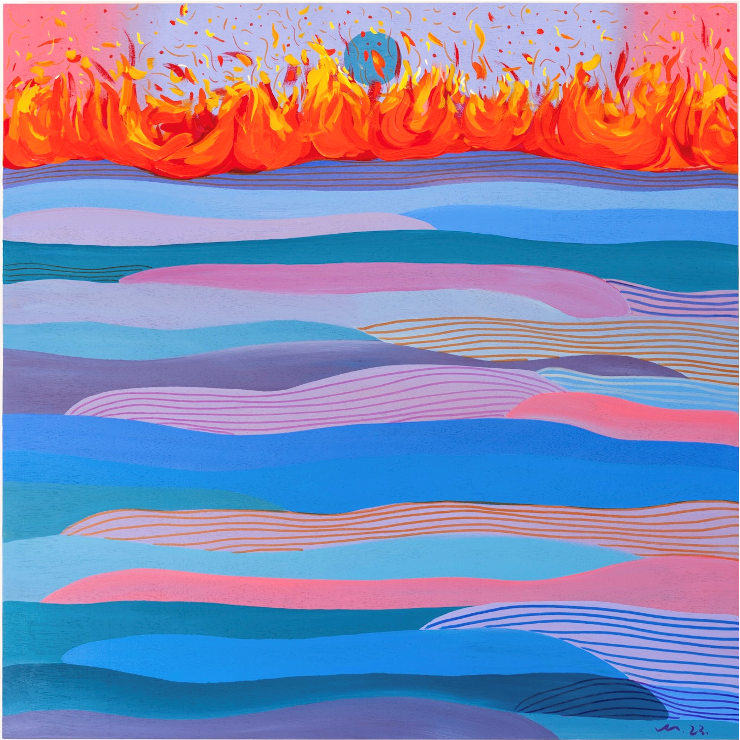 Wan Yang, Flame in the Water No.2, Acrylic on Wood, 2023, 60x60cm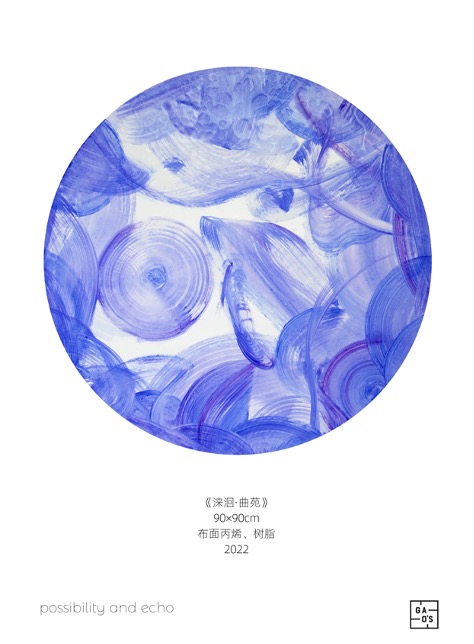 Jiacheng Wang, Lotus-Qu Yuan, Acrylic and Resin on Canvas, 2022, 90x90cm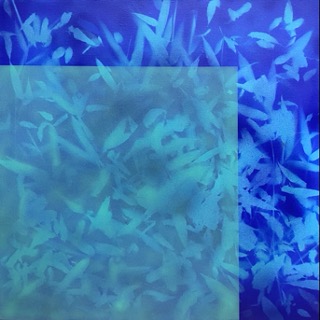 Yazhou Shan, Light in Memory NO.1, Acrylic on canvas, 2023, 80x80cm
Zhaoxin Jin, Untitled, rock colour on canvas, 30x30cm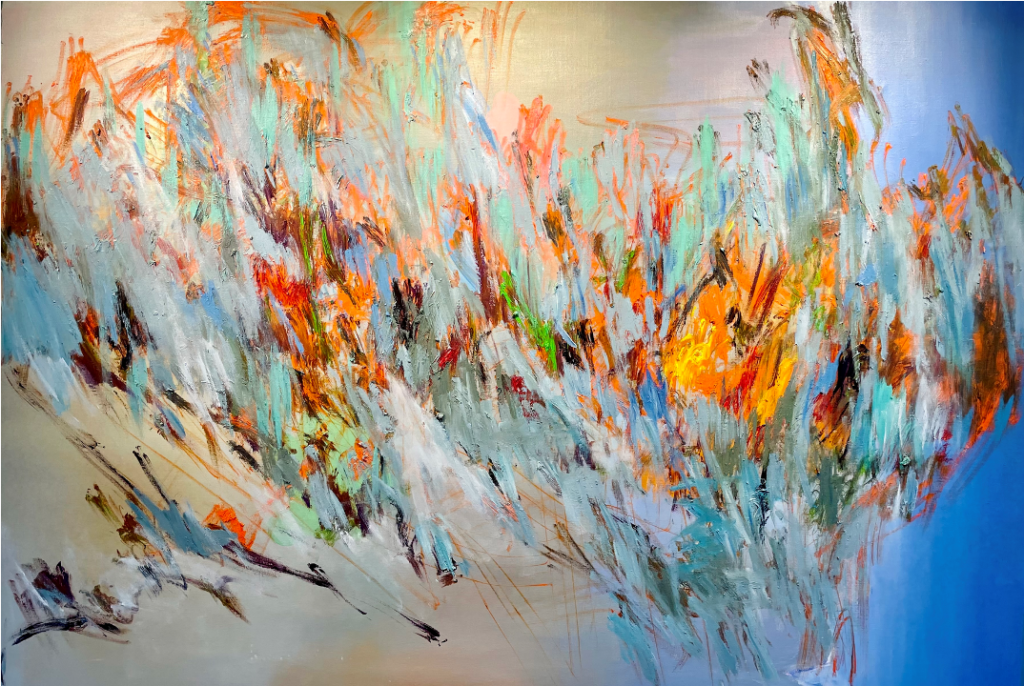 Qiongqiong Shao, Clear Sky, Oil on canvas, 200x140cm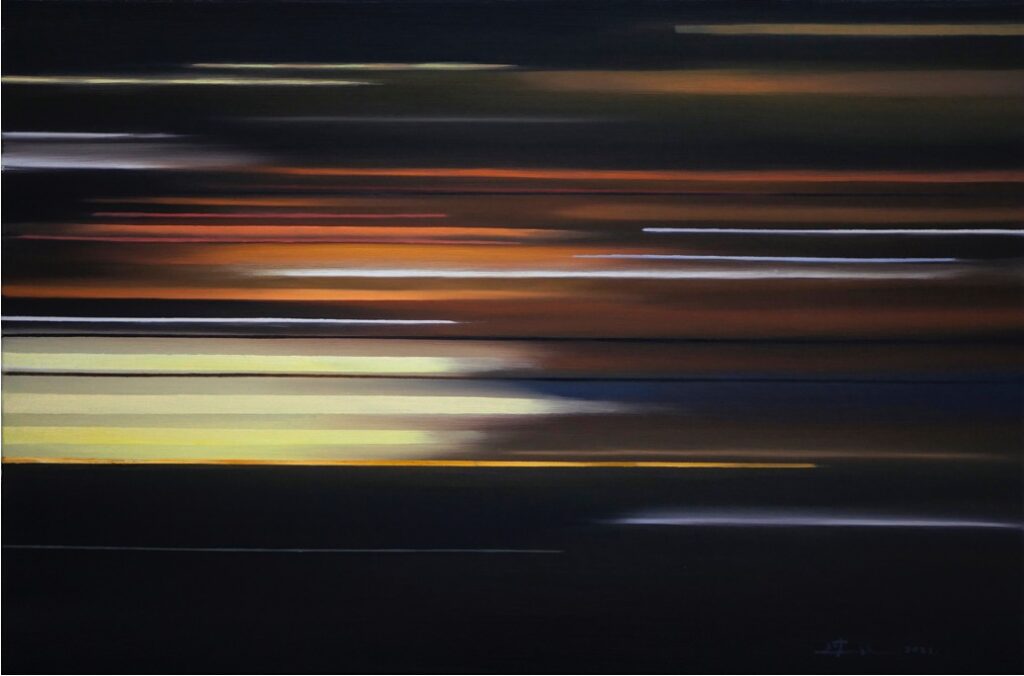 Guozhi Ye, Stream of Consciousness-Light Series 1, Oil on Canvas, 2021, 40×60cm